Explore GSM
Accreditation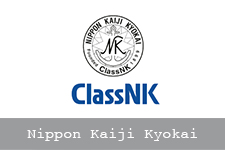 Who We Are?
Geo Sonic Inspection and Marine Services (GSM) is a leading marine and offshore inspection company, specializing in a full spectrum of Non-destructive Testing, Ultrasonic Thickness Measurement, Marine consulting service.
Geo Sonic Inspection and Marine Services (GSM) continue to deliver superior quality to marine & shipping clients all over the world.
Geo Sonic Inspection and Marine Services Provides Ships Survey Specialists to the marine industry, NDT Inspection and PWHT, oil fields and General industries world-wide. These services include techniques performed by highly experienced professionals, which are all in accordance to top quality standards and are endorsed by many classification societies worldwide.
We have carried out many Inspection and NDT surveys for well know companies all around the world, and we will continue providing world wide services 365 days a year, 24 hours a day offering riding squad for International and Domestic clients.
Our Specialists!
High Safety Standards
World wide services
Rope Access professional
Professionally Trained qualified Personnel
Leading Thickness Measurement Firm
Well Equipped and Experienced NDT Team
NDT/UT Professionals with CDC/Sea Man Book
USA/Schengen /Middle East /China / Singapore Visa Holders
Working 365 days - 24 Hours
Good Records with Client and Class Surveyors
Quality Policy
Geo Sonic Inspection and Marine Services (GSM) will provide high quality of NDT, UTM, Heat Treatment and Marine Survey on Time and at a fair and Equitable price.
It is the policy of GSM to achieve the highest level of standard, honesty and integrity of professional inspection services in a safe and consistent manner that meets the customers needs and expectations.
We are Committed to the continual improvement in quality of our services and to the development of our employees at all levels.